Breakfast Club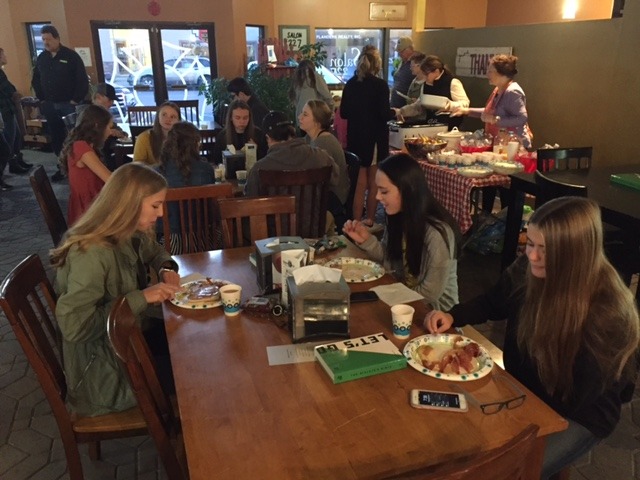 The Breakfast Club is a nondenominational Christian group of students, Grades 9-12, who meet at Firehouse Coffee in Paynesville, Minnesota, from 7:30 to 8:00 AM every Thursday when school is in session, from September through May . A free breakfast is provided! Our mission is to lead every student into a growing relationship with Jesus Christ.
---
Grace Men's Group Bible Study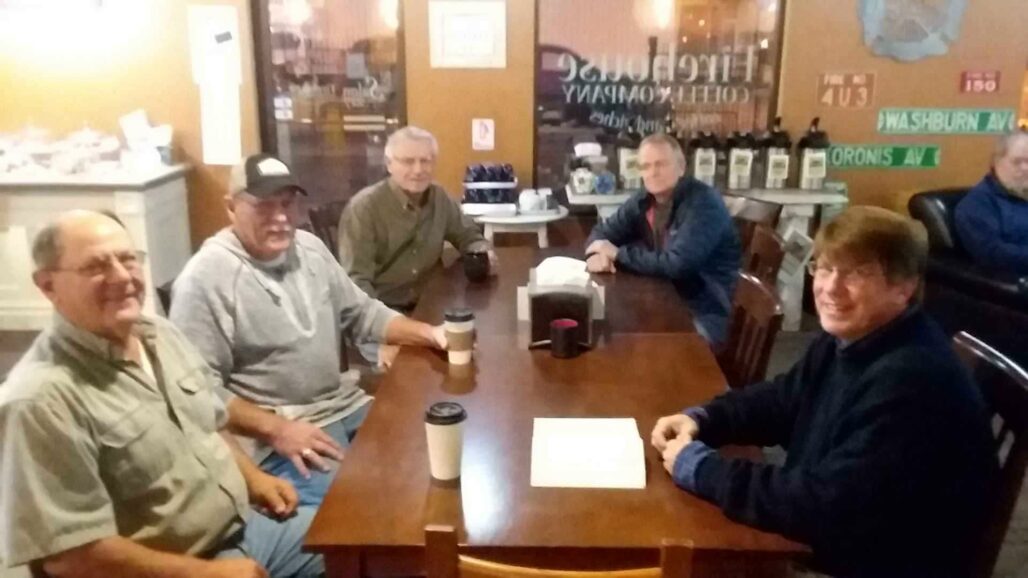 We start the morning off bright and early on Tuesdays at 7AM with the breakfast of your choice at Firehouse Coffee in Paynesville. The pastor has a scripture passage that we review and discuss as to how to incorporate it into our own personal lives. This is a very open and informal group with no hardcore agenda. We leave at 8 AM fully nourished, both physically & spiritually!
---
Ruth Circle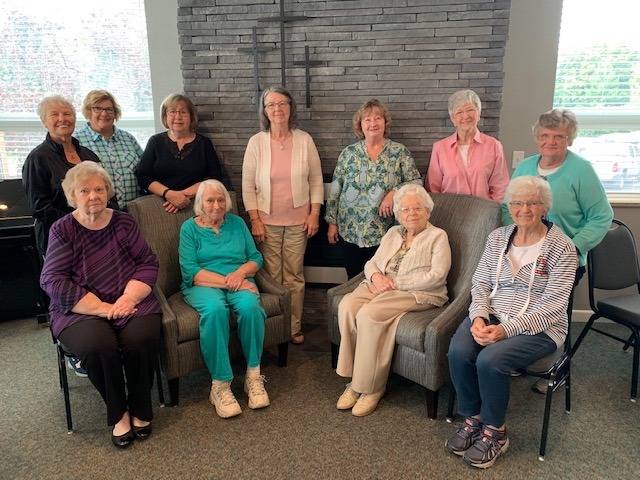 Ruth Circle meets the 2nd Tuesday of each month at 9:30 AM in the Fireside Room except in July, with a picnic in August and Christmas Dinner in December. It is a time of spiritual encouragement and fellowship with one another. New members are always welcome!
---
Joanna's Sharing Time
Joanna's Sharing Time meets the first Wednesday of the month from April through November at 2:00 PM at Washburne Court in the 2nd Floor Kitchen. A time of fellowship and sharing is had over coffee and dessert. Please come and join our group!

---
Grace Bells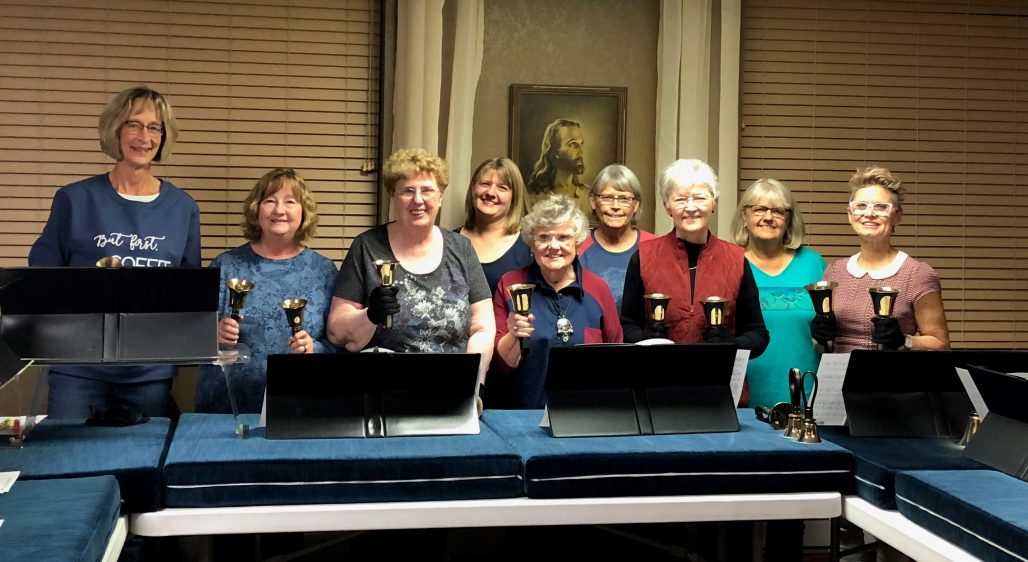 Grace Bell Choir practices once a week and performs once or twice a year to "Praise the Lord". Practice includes a lot of fun, laughter and friendship. Join us whether you have musical talent or not. Our leader makes it easy. "Praise him with trumpet sound: praise him with lyre and harp: praise him with tambourine and dance: praise him with strings and pipe. Praise him with sounding cymbals. Let everything that has breath praise the Lord." Psalm 150: 3-6.
---
Coffee Hour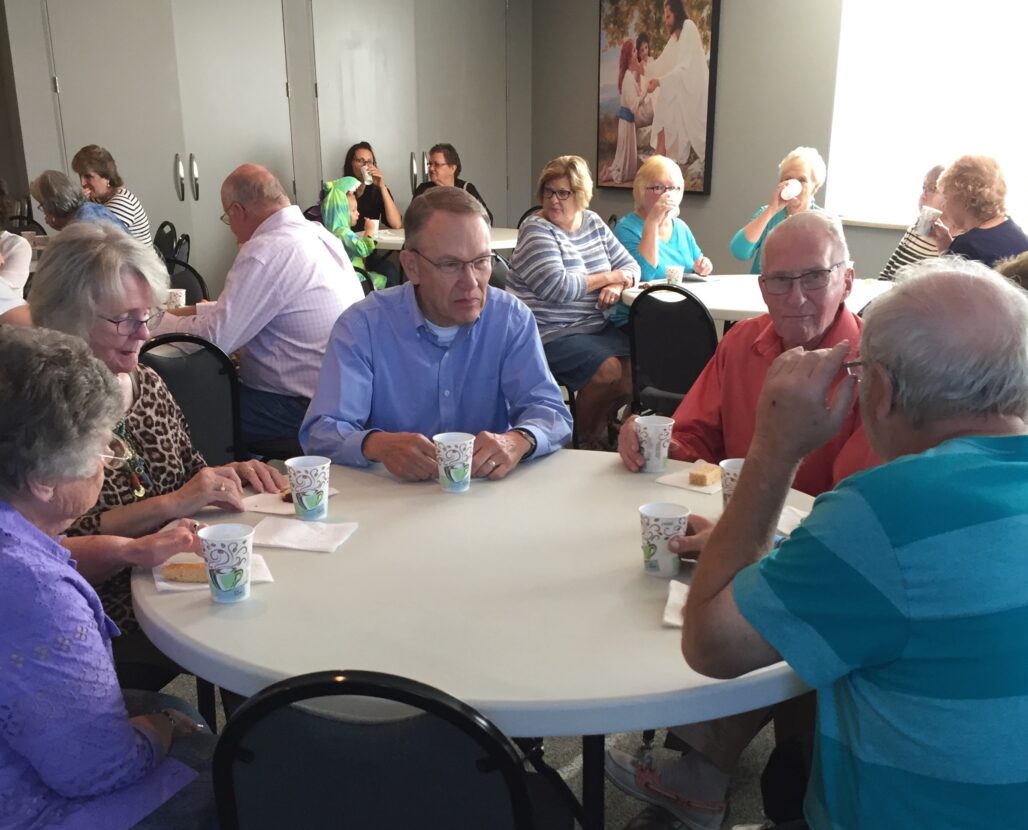 Coffee Fellowship is a place where you can get to know others better  with a warm cup of coffee and a sweet treat between worship services in the Fireside Room.  Coffee, community, and comfort are the foundation of Coffee Fellowship.  A time that will warm your heart and soul.  Join us for Coffee Fellowship each Sunday between
services at 9:30 AM.
---
Adult Sunday School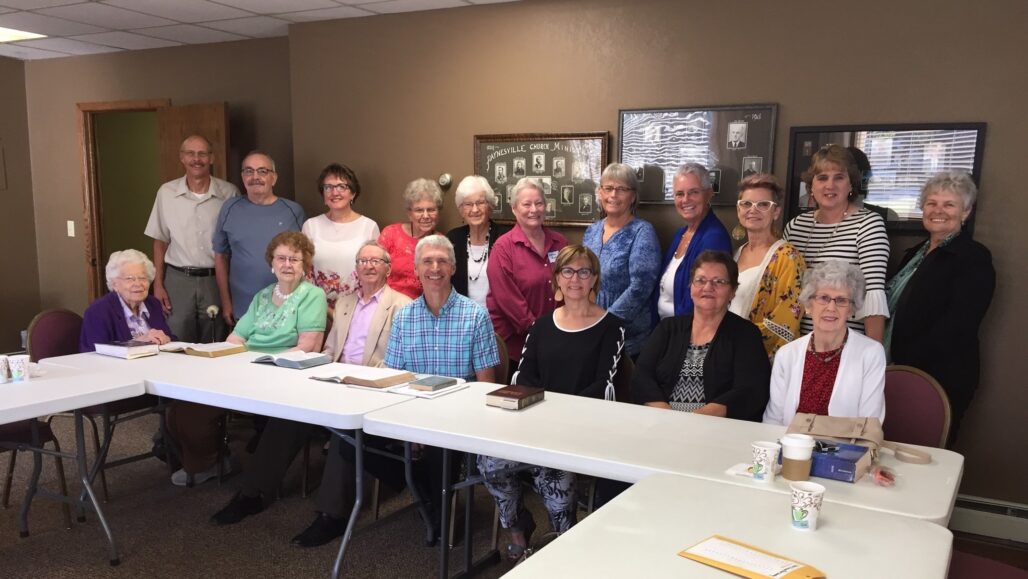 Adult Sunday School is held between worship services at 9:00 AM each week from September-May. Plan to get closer to Christ by studying his Holy Word. Bring your bible and join us in Christ-Centered conversation!
---
Celebrate Recovery Open Meetings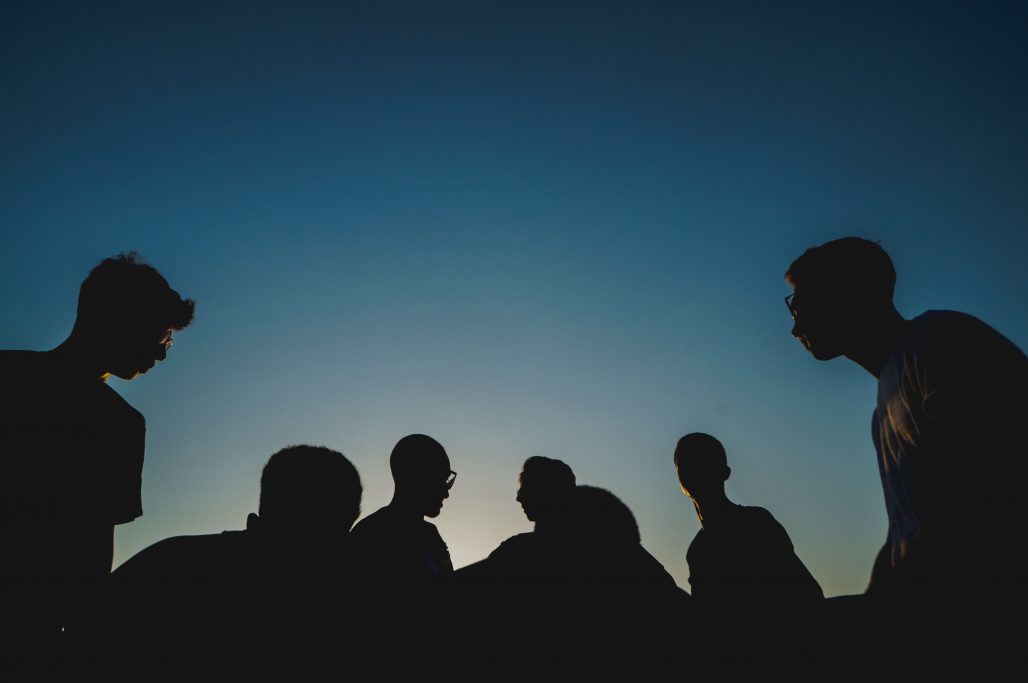 Grace Church hosts a time of recovery support each week on Tuesdays at 7 PM. Anyone looking for addiction recovery support are encouraged to join us. These are open meetings. Materials are provided.
---